Roofing Service in Claremore, OK
Roofs-R-Us specializes in roof repair and construction in Claremore. You can always count on Roofs-R-Us for the best in quality workmanship and customer satisfaction. We use only high-quality materials to ensure that your roof will last as long, if not longer than when it was first installed.
Here is a list of the services Roofs-R-Us provides to the Claremore area:
Roof Repair, Claremore, OK
Roof Replacement, Claremore, OK
Insurance Claim Consulting, Claremore, OK
Roof Inspections, Claremore, OK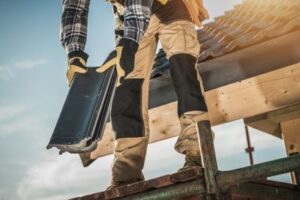 If you are in need of roofing services, contact Roofs-R-Us today.
Phone Number
(918) 568-5647
Address
Claremore, OK
Directions
Hours
Monday: 9 AM-9 PM
Tuesday: 9 AM-9 PM
Wednesday: 9 AM-9 PM
Thursday: 9 AM-9 PM
Friday: 9 AM-9 PM
Saturday: 9 AM-9 PM
Sunday: 9 AM-9 PM
Our Claremore Roofing Review Sites
Our Claremore Google Review Page
Roofing Company in Claremore, OK – Proudly Serving
Tulsa, Broken Arrow, Skiatook, Owasso, Jenks, and Claremore