Roofing Service in Broken Arrow, OK
The people at Roofs-R-Us are committed to making sure your home has the best possible roofing system for all of its needs. Whether you need a small repair or large replacement, they will provide honest service and quality products that can withstand anything Mother Nature throws your way.
Here is a list of the services Roofs-R-Us provides to the Broken Arrow area:
Roof Repair, Broken Arrow, OK
Roof Replacement, Broken Arrow, OK
Insurance Claim Consulting, Broken Arrow, OK
Roof Inspections, Broken Arrow, OK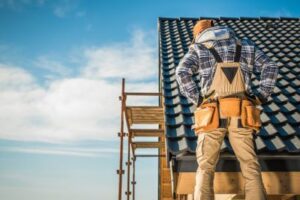 If you are in need of roofing services, contact Roofs-R-Us today.
Phone Number
(918) 568-5647
Address
Broken Arrow, OK
Directions
Hours
Monday: 9 AM-9 PM
Tuesday: 9 AM-9 PM
Wednesday: 9 AM-9 PM
Thursday: 9 AM-9 PM
Friday: 9 AM-9 PM
Saturday: 9 AM-9 PM
Sunday: 9 AM-9 PM
Our Broken Arrow Roofing Review Sites
Our Broken Arrow Google Review Page
Roofing Company in Broken Arrow, OK – Proudly Serving